Uncollected Waste is a huge problem in developing world.
By certain estimates, Only 10% of waste generated is daily collected in Africa.



Enjoy Convenient Waste Disposal Service with Wasteify.
The Dumpster is only a Click-Away!



Africa is drowning in ever-growing
mounds of trash...
Improper waste disposal contributes to devastating epidemics of potentially fatal diseases



Exchange your Trash for VALUE at the nearest recycling station
Recycle without Limits!


Effective Waste Collection & Proper Waste Management is essential
For building sustainable and livable cities.



Go Shopping with earned GreenCredits for Groceries.
Enjoy exciting Reward4Waste!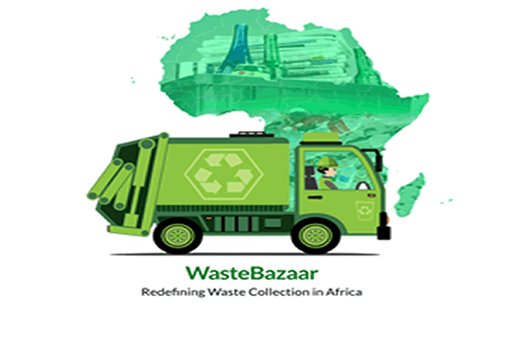 WasteBazaar is a Clean-Tech Social Enterprise. We harness the power of digital technology and social innovation to drive sustainable development especially in under-served and densely populated communities faced with waste management crisis.

Our goal is to use digital technology to revolutionize sanitation across Africa, Fight Poverty and Actively Beat Pollution through technology-driven social innovations while advancing sustainable development, empowering people and building a sustainable planet.
Victor AMUSA - Founder/CTO
Download WasteBazaar
SignUp to Wasteify
Solution Platforms
WasteBazaar explores a mobile technology platform to fight poverty, mitigate pollution and resolve municipal waste management crisis while localizing sustainable development across African communities.
An easy-to-use App that leverages mobility to transform Urban and PeriUrban municipalities in Africa to emerging smart cities.
Innovation
Using GeoLocation and System support functionalities, WasteBazaar provides realtime access to convenient and affordable waste disposal service and likewise connect users to nearest recycling stations where recyclable waste is exchanged for Green Credits which is convertible to local currency for use in day to day transactions.
Circularity
WasteBazaar is centered around People, Planet and Profits while converting would-be pollution to prosperity for the development of Africa. WasteBazaar promotes a circular economy through endless possibilities of recycling without borders and provides residents with channels for convenient and easily accessible general waste disposal.
GreenVAULT
This feature connect Users to neighborhood recycling stations and they in exchange earn Green Credits from recycling Plastics, Carton Boxes, Used Beverage Cans, Metals and even e-Waste. Users can now recycle without boarders.
Reward4Waste
This is an online shop where the currency of trade are GreenCredits earned from Waste Recycling. Groceries, Household Items, Food Items and other consumeables can be ordered with GreenCredits therefore further driving social inclusion and fighting poverty
Wasteify
Also called Uber4Waste, this feature provides Users with convenient waste disposal service as they can request for general waste pickup at the comfort of their homes or offices. Users can now pay for waste disposal with waste recycled.
WastePAY
This feature allows users to pay Utility Bills like Water Bills, Electricity Bills, Telephone Bills and even CableTV bills with GreenCredits earned from waste recycling therefore advancing financial inclusion across emerging African cities
How does it work?
1. Download & Install WasteBazaar App
Our Partners
We are open to collaborative parnerships with relative organizations whose core values and impact-focus clearly aligns with ours and advances sustainability, as together we can make the world a better place for all.
Some of our areas of interest are Strenghtening of Urban Waste Collection Systems, Enterprise Mentoring, Acceleration, Impact Funding,Technology and Knowledge Sharing.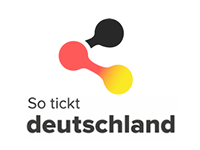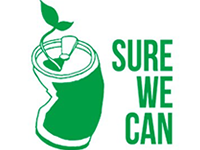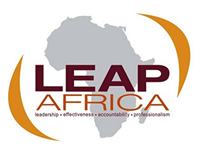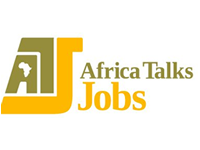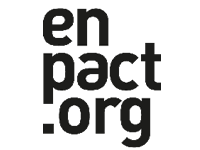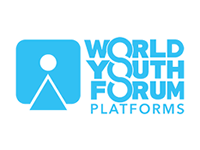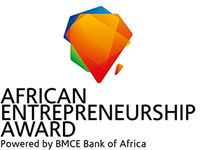 Creating Value from Waste & Solving Urban Waste Management Crisis; Empowering People, Fostering Sustainable Planet
We are committed to advancing the sustainable development goals of Climate Action and, Sustainable Cities and Communities by providing residents of densely populated urban and peri-urban areas with innovative solutions to help address Africa's Waste management crisis, especially Waste Disposal and Pollution.

In the process of achieving these goals, we are creating economic opportunities for many local businesses and providing decent work to many people as we build smart cities across developing nations.
Check Our Frequantly Asked Questions
Did not have your question? Direct further questions to support@wastebazaar.com